When Good Gums Go Bad!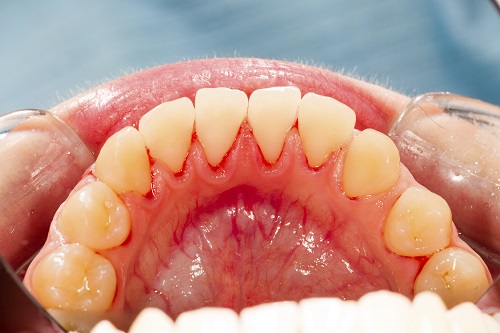 Teeth get all the attention! It's true, when you think about the health of your mouth, you probably think almost exclusively of your teeth.

It's not surprising, they are the centerpiece of the smile, gums are just, kind of there.

Did you know that gum and tooth health are very closely linked? In fact, the health of your gums can easily make or break your beautiful smile. So what is it about gums that make them so important.


Gums and Their Role in the Mouth
The gums are important because they are the interface between the teeth and the rest of the body. They also provide a direct interface into the blood stream.

This means that whatever you put into your mouth can make it into your blood pretty easily. So what kind of stuff can affect gums? The same kind of stuff that affects teeth - bacteria.

When teeth are overcome by bacteria buildup within your mouth, they decay and get cavities. When that same bacterial buildup shows up on teeth below the gum line, your gums are said to have gum disease.


Signs and Symptoms of Gum Disease
Gum disease can fly under the radar really easily because it's usually not uncomfortable to have. People don't realize there is an issue with their gums until it is too late.

Fortunately, there are some signs that you may have gum disease, so if you stay vigilant, you may be able to catch it early. When gums bleed easily because of brushing or flossing, that's a good sign you may have gum disease.

Also when gums appear red or swollen instead of a healthy pink, that's a sign too.


Preventing Gum Disease
Brushing and flossing is really the best way to ensure that your whole mouth stays healthy. Don't forget to make regular trips to see your dentist!

Please contact us if you have any questions about gum disease.