Get Your Gum Disease Under Control Before Veneers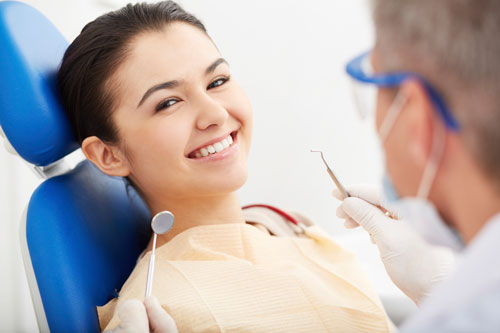 Are you interested in veneers in order to improve your smile?

This is a great option for a lot of people, but if you have gum disease, you'll need to get the problem under control before you get the smile of your dreams.

Most dentists will recommend a deep cleaning procedure before they even consider you as a candidate for dental veneers, and this is known as root planing and scaling.


About Root Planing and Scaling
The deep cleaning process of root planing and scaling is one of the best ways to treat advanced gum disease so that you can prepare your mouth for veneers. It is recommended when the gums no longer sit right up against the tooth roots or if tartar deposits have started to form between the gums and the teeth.

The root planing and scaling process cleans between the teeth and all the way to the roots to remove accumulating plaque and tartar. Depending on your situation, anesthesia may be used in order to keep you comfortable throughout the process. Standard scraping tools or ultrasonic tools could also be used depending on the situation.

In severe gum disease cases, your dentist might place antibiotic fibers into the pockets between the teeth and the gums. These are used to prevent infection and to accelerate healing so that you can get your veneers as quickly as possible. The fibers are usually removed from your mouth about seven days after the procedure has been completed.


After Scaling and Root Planing
After scaling and root planing, your dentist will likely send you home with instructions on how to better care for your teeth, including flossing once and brushing at least twice per day.

If you keep up with these hygiene tips, you can hold on to your healthy gums, and you may be ready to restore your smile with veneers.

Please contact us if you have any questions about gum disease.