Periodontal Prophylaxis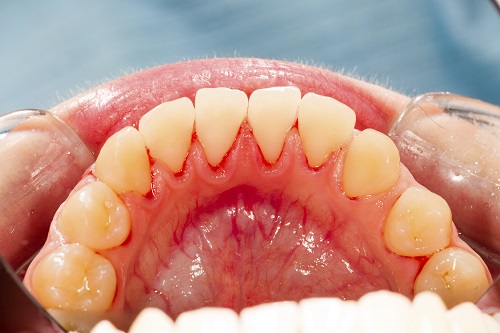 Periodontal prophylaxis is a procedure used by periodontists to thoroughly clean the teeth and is commonly referred as a preventative measure in guarding against periodontal gum disease as well as gingivitis.

Gingivitis and periodontal disease occur as a result of bacteria colonizing in the gingival cavity. This can take place either above the gum line, below the gum line or both. The bacteria, over time, will result in an inflammatory response of the body, leading to gum swelling and bleeding.

In response to the attack of the colonized bacteria the body will begin to destroy the bone and surrounding gum tissue this can lead to the shifting of tooth structure resulting in instability and eventually tooth loss if left untreated.

Without proper periodontal teeth cleaning, the pockets surrounding the delicate tooth can become deeper as the gum tissue continues to pull away from the tooth itself. When this happens, bacteria will move deep into the pocket, causing a wide array of issues that can eventually lead to infection in the bloodstream or other problems throughout the body.


Benefits of Periodontal Prophylaxis
Periodontal prophylaxis is very effective in keeping the gum tissue or rather the oral cavity in optimal health. Additionally, it is very effective in halting the progression of periodontal gum disease. Other benefits of periodontal prophylaxis include:


| | |
| --- | --- |
| • | A more aesthetically pleasing smile as periodontal prophylaxis is quite effective in removing unsightly yellowing, discoloring of the teeth as well as other unsightly stains. |
| • | Removal of tartar and plaque buildup. Periodontal prophylaxis is highly effective in removing tartar and plaque that cannot be removed by daily practices of proper oral hygiene such as brushing and flossing. |
| • | A cleaner mouth and a cleaner mouth equals fresher breath. Bad breath is the result of rotting food particles and bacteria below the gum line. Regular oral hygiene such as daily brushing and flossing is not enough to remove these decaying particles. Periodontal prophylaxis is very effective in removing such debris and further decreasing bad breath. |

Please contact us if you have any questions about periodontal prophylaxis.