Protect Your Gums by Lowering Your Cholesterol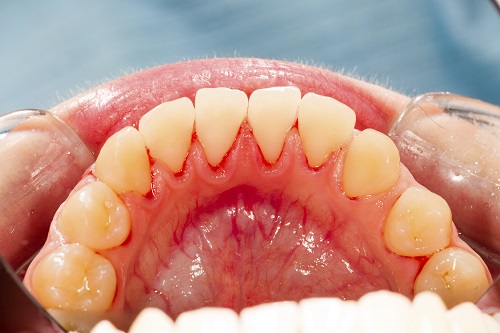 If you are living with high cholesterol, your doctor may have prescribed a statin in order to attempt to lower it. While this class of drug can certainly benefit your health by reducing your cholesterol, there may be one more benefit - researchers have found that taking statins to lower the cholesterol might actually protect gum health.


Study Looks at Cholesterol Therapy and Gum Health
This study was completed by researchers with the University Dental Clinic at the Health Centre of Helsinki in Finland. The researchers examined 100 patients over the age of 40 who were being treated for advanced stage gum disease. It was found that the participants who had been prescribed statins for high cholesterol had significant improvement in a variety of issues with their gums.

Participants in this study who were taking stains were found to have 37% fewer periodontal pockets. They also experienced approximately 43% less inflammation than the participants who were not going through cholesterol therapy. When examining only the nonsmoking patients, this number jumped up to 64%. This study suggests that gum disease could contribute to heart disease by increasing the body's inflammatory response.


Other Ways to Prevent Gum Disease
Taking cholesterol lowering medication isn't the only way that you can prevent gum disease and protect your oral tissues. The first step in any periodontal treatment program is to implement good oral health practices beginning at a young age.

This should include brushing at least twice per day with a soft-bristled brush, and if you can brush after each meal, that is even better. You should also make a commitment to floss your teeth daily and to visit with your dentist at least every six months.

Also remember that if you are taking cholesterol therapy or any other type of medication that you let your dentist know. This could help to avoid potential complications with your dental treatment.

Please contact us about your cholesterol and oral health.